GHSU* Professor Develops Shampoo to Combat Excessive Hair Loss

What the Doctor Says
Source: Georgia Health Sciences University News & Information
Dr. Stephen Hsu, GHSU Professor of Oral Biology in the College of Dental Medicine, credits his shampoo's hair-thickening properties to antioxidants and plant compounds, including green tea, that improve the viability of hair follicle cells.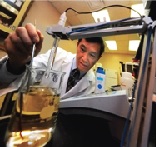 Hair follicle cells can become damaged from several factors, such as oxidative stress, chemotherapy, medication, diet and changes in hormone levels. Male baldness, for instance, results from changes in testosterone levels.
"Our products are designed to make the cells that produce hair healthier," Hsu said. "We cannot make people grow hair. We cannot make hair grow back, but we try to make the cells
in better condition with powerful antioxidants and plant extracts."
"When people try it, they usually see results in three to five days after they start using it every day. They feel the hair get stronger and notice fewer detached hairs when they comb or shower," Hsu said. "We have achieved the purpose to provide a very good formula that contains natural plant compounds without any of the toxic chemicals."
What People Say
"This Hair Thickening Shampoo makes my hair feel a whole lot better. It definitely volumizes it. I saw great results from it. It looked like more hair was there. Over the past year, I've tried different products, and it seems to be working the best out of all of them. Also I found that you didn't have to use a whole lot of it for it to work."
– Van Simpson

"This works great and I noticed a difference. I'm 49 and my hair is thinner from dying it for so long, but I noticed a difference when I used this shampoo and I have tried a lot of expensive shampoos. This worked the best."
– Berry
GHSU* Researcher Develops Non-toxic Dandruff Shampoo
What the Doctor Says
Source:  Georgia Health Sciences University News & Information
"Most current effective anti-dandruff shampoos contain ingredients that are toxic to humans and the environment,"
according to Dr. Stephen Hsu, GHSU Professor of Oral Biology. "Our green tea shampoo uses technology without coal tar,
sulfate, sulfur or toxins. It's environmentally friendly, and it works."
Green tea polyphenols promote the skin's metabolic equilibrium, shield against autoimmune diseases and provide
antioxidant, anti-microbial, anti-cancer and anti-inflammation properties.
Coal tar, a common ingredient in conventional dandruff shampoos, works by slowing the production of skin cells, but it is carcinogenic in high doses and banned for cosmetic use in many countries. Anti-dandruff shampoos also typically contain selenium sulfide, sulfur and salt. Side effects can include scalp and skin irritation as well as hair loss, discoloration and dryness.
"The manufacturers put all that in shampoos for people to put on their head," Hsu said, noting that coal tar also stains and
smells bad.
"The goal of our research and development has been to replace those potentially hazardous agents with green tea
components that have no risk for humans or the environment."
Source: *GHSU-formerly Medical College of Georgia (MCG)-currently Augusta University (AU)
What People Say
"We have tried all kinds of dandruff shampoos in our family. This one really does work with noticeable
improvement in just a few uses. It smells pleasant; much less "chemical-y" than some do. I will continue to
order this!" – J. Moll
"The product really helps those who get an itchy scalp after hair coloring. This is the first product to help me…
I tried shampoos with no sulfate etc. But, none helped as much as Camellix's shampoo." – Catherine G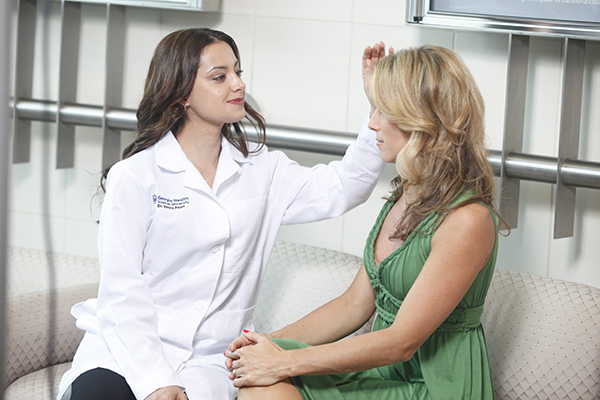 REVITEALIZE® GREEN TEA/EGCG HAIR CARE
THE BEST FOR HAIR LOSS AND DANDRUFF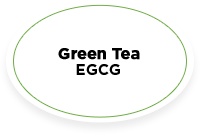 Green Tea Technology
ReviTealize hair products utilize the latest technologies in green tea research. Dr. Stephen Hsu has created a patented formulation resulting in the best natural products available for hair care. Green tea leaves contain unique EGCG compounds that offer anti-inflammatory, anti-microbial, and antioxidant benefits. The ReviTeaLize hair care formula with EGCG green tea helps improve the viability of hair follicle cells and makes hair healthier. The dandruff formula specifically helps minimize excessive cell growth and oxidative stress which generally causes flaky, itchy skin conditions like dandruff, seborrheic dermatitis and psoriasis.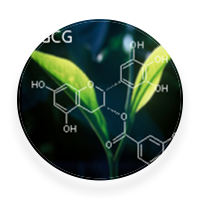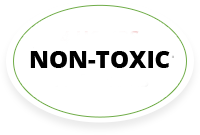 Natural and Effective
The natural ReviTeaLize hair care line is FREE of damaging Sulfate (SLS), Coal Tar, Sulfur, and Drying Salts. The non-toxic formula combines natural, powerful antioxidants from Green tea/EGCG with gentle alternatives for cleansing and healing. Infused with botanical extracts like Jaborandi, Aloe Vera, Lavender, Rosemary, and Peppermint Oil, the ReviTeaLize hair care line cleanses and improves hair cell health. Not only is our product safe for your hair, it's safe for the environment as well.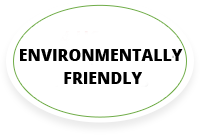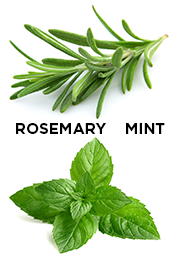 Nourishing & Refreshing
ReviTeaLize shampoos leave hair and scalp feeling fresh and clean. The ReviTeaLize Conditioner, infused with green tea antioxidants and rosemary mint, provides a gentle awakening of the scalp with a light tingling sensation, leaving your hair smooth and silky feeling, without the heaviness of most conditioners. Also noteworthy, the ReviTeaLize line is safe for color-treated hair.