CAMELLIX PRODUCTS
Developed by scientists, dentists, and doctors from more than a decade of research using
patented, advanced, green tea technologies that utilize the highest quality botanical extracts to deliver
natural, effective, and easy to use products to promote better health….proudly made in the USA!
DISCOVER THE "FOUNTAIN OF HEALTH" IN GREEN TEA/EGCG
Green tea leaves contain unique compounds called catechins or green tea polyphenols and the most predominant polyphenol is EGCG. The many benefits of EGCG include its anti-oxidant, anti-inflammatory, anti-cancer, and anti-microbial effects. At Camellix, scientists and healthcare professionals have utilized patented green tea/EGCG technology to produce natural products for promoting better health and improving the quality of life of our customers.
WHAT HEALTHCARE PROVIDERS AND CUSTOMERS ARE SAYING...
"I love the MighTeaFlow product! Perfect for patients and people who suffer with dry mouh! The clinical trial papers are astonishing!. I can't believe the studies I have read. Go Camellix!"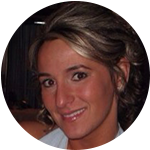 –
Valerie Fleming, RDH
"You won't believe the amazing difference this lotion makes on your hands …after a clinical day of wearing dozens of gloves this lotion soothes and moisturizes without a greasy feel! Thanks again to the scientists at Camellix!! "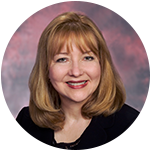 –
Sandra Boody DA, RDH, MEd
"After learning more about Xerostomia, I was surprised to learn that the pH of most other dry mouth products is acidic. Camellix products utilize new scientific research to make products with a balanced neutral pH."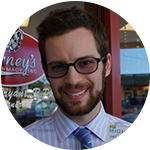 –
Jake Galdo, Pharm.D., BCPS,
"I need something for dry mouth because I've been taking medicines for the last few years that create dry mouth. It is a real problem for me. Yes, I've used other dry mouth products, but they really didn't work very well for me. When I tried MighTeaFlow dry mouth gum I was really surprised. It tasted good and it worked. I'd be very interested in continuing the use of the MighTeaFlow dry mouth products, because it works and tastes good. Also, I'd be interested in sharing information with who has dry mouth. "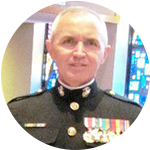 – Robert Farmer, Retired Military
"I recommend to my patients in daily dental hygiene to use the MighTeaFlow mouthwash. Also, I suggest using the MighTeaFlow chewing gum & Lozenges during the day. I have been observing that the result of using these products increase the saliva production in an immediate way. It moisturizes the oral mucosa and making comfortable use a removal dental prosthetic. I will continue recommending it."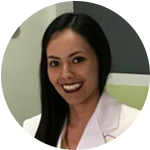 – Hilda López, DDS
"My profession in Cosmetology has allowed me to try many professional products, and I have been satisfied with  few of the claims of many of them. However, ReviTeaLize, has proven to me that natural ingredients are designed for our hair and scalp, there are sometimes misleading claims from products to do something that it doesn't live up to. I have used ReviTeaLize for about seven years and my clients love the way their hair transformed. In my business if I use products that are not showing any results and promoting healthy hair, then my clients will go elsewhere for services. I am proud to say this product keep my clients happy and increase my bottom-line as well. ReviTeaLize is a product I would recommend for permanent use to hair that is in need of a build up to a healthy state of being."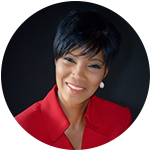 – Sandy Lewis, Beauty Educator
"I have battled cold sores for about 10 years and have never been able to find a product that was effective. I have tried both prescription and over-the-counter products that claim rapid healing, but never found any of these claims to be accurate. I decided to give AverTeaX a try and was amazed at the result! I began feeling the typical symptoms: soreness, tingling and a firm, red lump beginning to form on my lower lip, which let me know I should expect to wake up with a full-blown outbreak and unsightly sore for at least the next two weeks. I immediately applied AverTeaX and reapplied a couple more times throughout the night and before bed. When I woke up the next morning expecting a cold sore, as was typical when using any other treatment, I was shocked this was not the case! Instead, I no longer felt any soreness or tingling, and saw no sore or sign of one beginning to form anymore. I continued to apply AverTeaX throughout the day, and luckily, the one developing cold sore had completely resolved, without ever even breaking the surface of my skin. I am so thrilled to have finally found a product that works quickly and effectively, and HIGHLY recommend this product to anyone who is fed up with cold sores and products that don't live up to their claims. I will definitely be keeping AverTeaX on hand at all times for an effective intervention any time I feel a cold sore arising the future."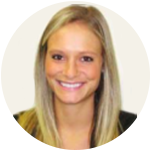 – Melissa Cotton
Are you a Camellix User? Submit a Review!